Located in the heart of Véron, between the rivers Loire and Vienne, La Pénesais benefits from an environment very conducive to the discovery of our magnificent region by the most diverse means:
On roads and paths:
By bike: La Pénesais is ideally located for cycling and cycle tourism, 200 m from the "Loire à Vélo" route between Candes-Saint-Martin and Chinon, and also on the cyclo loop n ° 38 (24 km, between Beaumont-in-Véron and Candes-Saint Martin). Similarly, several hiking trails, suitable for cycling, pass near La Pénesais. To prepare for your stay, you can find the maps of these routes on the web site https://www.azay-chinon-valdeloire.com.
Beyond these routes, the region is full of remarkable sites that can be reached by bike:
The fortress of Chinon at 4km
The Véron eco-museum 4 km away
The Abbey of Fontevraud at 18 km (via cycle loop n°43)
La Deviniére, birthplace of Rabelais at 12 km (via cycle loop n°42)
Rigny-Ussé castle 12 km away
The Château du Rivau and its magnificent gardens at 18 km.
The castle of Azay-Le-Rideau at 23 km
We have all the necessary equipment to carry out small repairs or to inflate your bikes.
On a hike:
Many documentations with pedestrian circuits are at your disposal in our lodge or on the website of the Tourist Office of the Loire Valley https://www.azay-chinon-valdeloire.com/randonnees/.
Several hiking trails pass in front of La Pénesais such as the very pleasant Beaumont-en-Véron hiking trail (13 km circuit), or nearby such as the "sentier des puys du chinonais" (9 km circuit-yellow markings) which criss-cross in the middle of the vineyards and hills (called "puys") around.
By horse-drawn carriage or on horseback:
Departing from Chinon or surrounding equestrian centres.
…and why not in a sidecar ?
An original way to discover our castles, nose to the wind, by the countless little romantic roads of our region.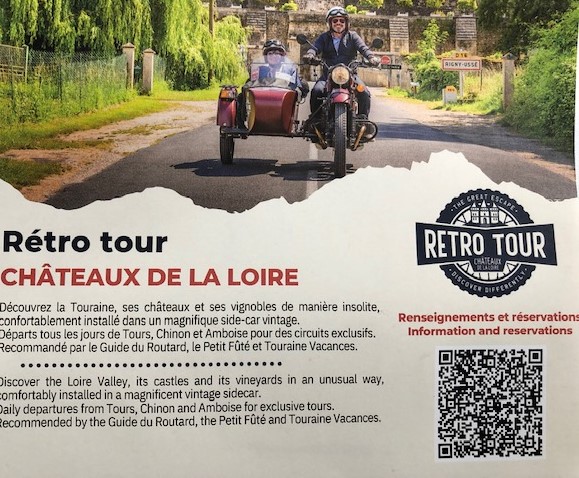 On the water :
On a boat :
Possibility of ballads in a "gabare" or a "toue", the traditional boats of the rivers Loire and Vienne, from Chinon or Montsoreau. Some boats even offer to introduce you to the flavors of Chinon wines during navigation !
By canoe-kayak:
On the river Vienne, from Chinon. It is also possible to combine a cycle route and a descent of the river Vienne by canoe-kayak, over a whole day.
In the air :
You can live an unforgettable experience  by discovering the Loire Valley from the sky, slowly, silently, aboard a hot air balloon. Our partner "Dis-moi si çà vole" is at your disposal to organize a flight over the region (usually early in the morning or late afternoon).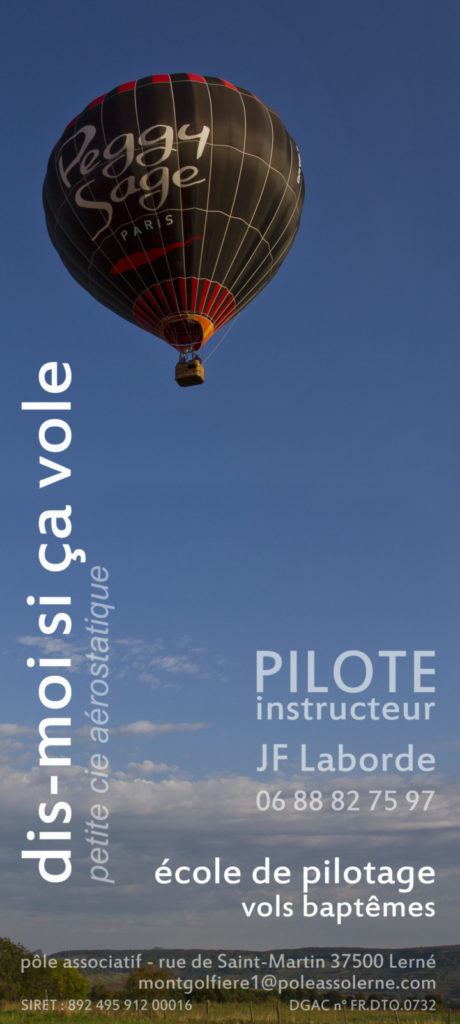 And why not take advantage of a stopover at La Pénesais to fully recharge your batteries with a massage therapy wellness session? Possibility of having these treatments at home, directly in your cottage.
Contact Carole Vaillant, tel: +33(0)6 77 15 62 18   website: https://espace-de-soin.fr/